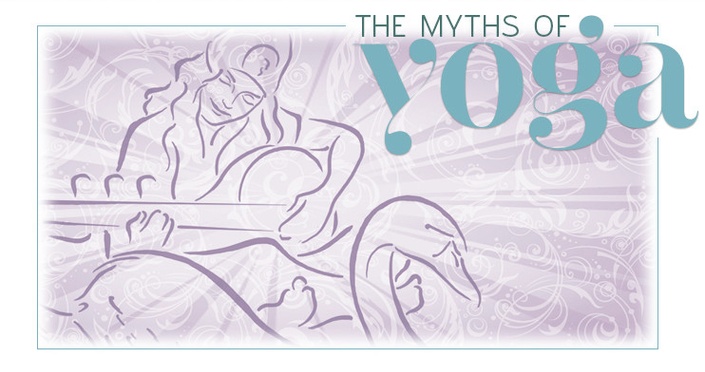 Becoming the Hero: The Myths of Yoga
Bring the Myths of the Asanas to life, and learn how the power of mythology informs your practice!
Watch Promo
Myths of the Asanas, the beloved classic of yoga, has sold more than 25,000 copies worldwide since its release in 2010. Yoga practitioners and instructors alike adore this book for the rich stories and myths it illustrates about our beloved practice.
Now, join author, Alanna Kaivalya, Ph.D., as she takes you into the heart of yoga mythology to reveal its power, purpose and potential in our lives as practitioners and instructors.
In this course, she reveals the power of myth by revealing the journey of the hero and how it informs our lives...from the inside out.
In this course, you learn:
The power and purpose of mythology in our everyday life
Why understanding the journey of the hero is the key to unlocking the transformational power of yoga
Every myth from Myths of the Asanas, as it's brought to life by Alanna's engaging storytelling style
How to incorporate this myth into your daily life and its relevance to your practice
Teachers: Learn techniques to weave each myth into an engaging, dynamic yoga class
This course covers every single myth from the book, Myths of the Asanas. Within each lecture section you get:
Full recounting of the myth with spiritual insight, personal relevance, and daily inspiration
Guide to weave the myth into your class or personal practice (GREAT for yoga instructors!)
Description of posture with alignment cues, beginner and advanced variations, and contraindications

Let Alanna bring the pages of Myths of the Asanas to life for you, and discover why myth is so captivating and how it gets to the heart of why we practice yoga in the first place...to discover ourselves and our soul's purpose.
*This program counts as 30 hours of continuing education credits for The Kaivalya Yoga Method. Upon finishing 100% of the course, you receive a certificate of completion.


Or choose the 2 Monthly Payment Plan for $169/per month
Your Instructor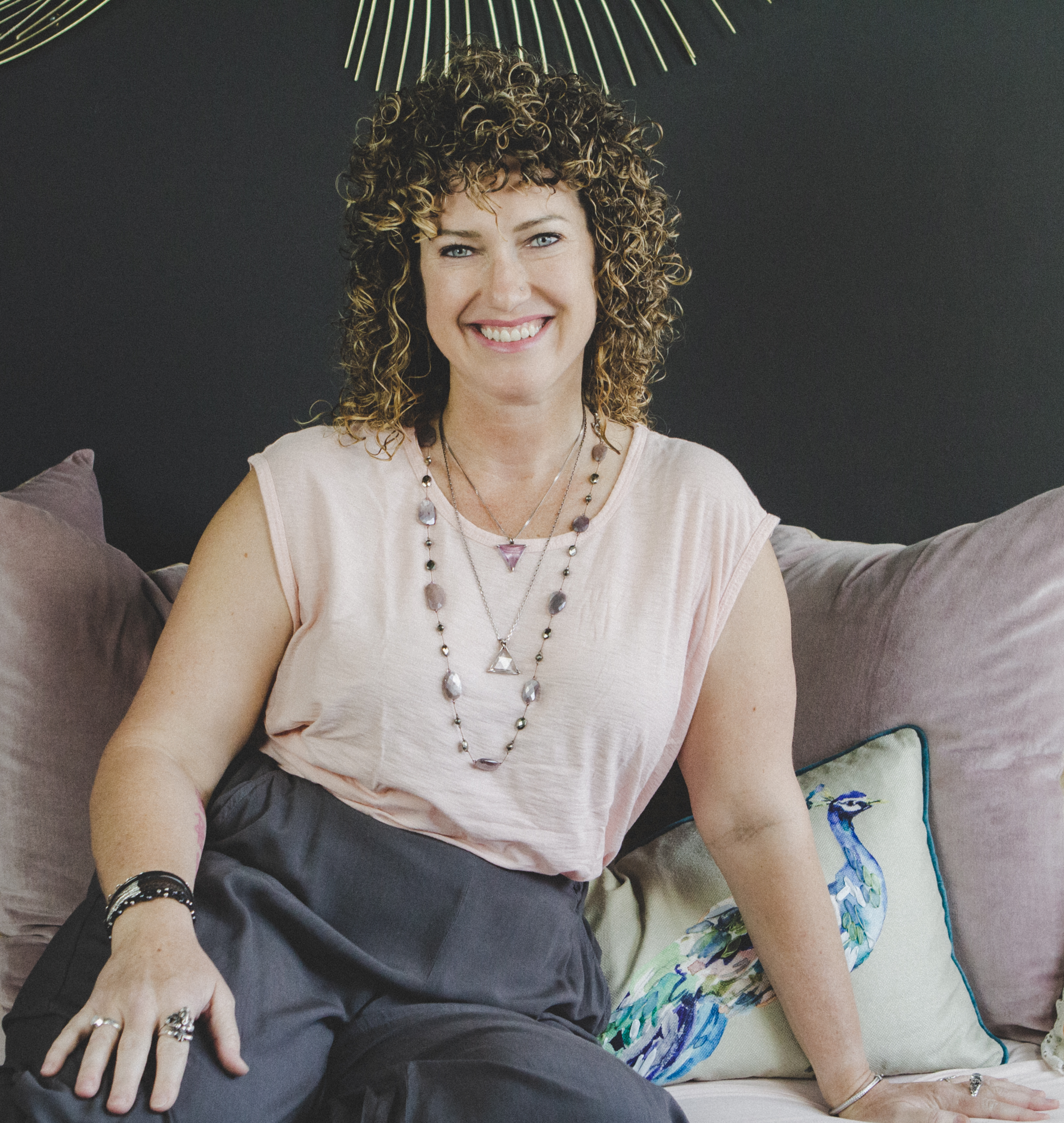 Often referred to as the "Yoga Doctor," Alanna Kaivalya, Ph.D., helps yoga teachers embody their knowledge, up-level their skills and create more impact in the world. She gives you clear pathways to earning a living with your spiritual practice and help others with your gift.

On this principle she founded The Kaivalya Yoga Method®, a fresh take on yoga emphasizing the individual path while honoring tradition. Teaching students since 2001 and teachers since 2003, Alanna has written and developed teacher trainings worldwide for top studios and independently. In 2015, she debuted a comprehensive 500hr-online teacher training.
She holds a Ph.D. in Mythological Studies with an Emphasis in Depth Psychology from Pacifica Graduate Institute, has authored numerous articles and three books: Myths of the Asanas, an accessible practitioner's guide to stories behind beloved poses; Sacred Sound, a yoga "hymnal," illustrating the role of chant and mantra in modern practice. Her third book, Yoga Beyond the Mat, is a guidebook showing practitioners how to make yoga their spiritual practice.
She lives in New York City with Roxy the Wonderdog. Visit her website at: alannak.com.

Course Curriculum
The Power of the Myths of Yoga
Available in days
days after you enroll
Poses of the Yogi
Available in days
days after you enroll
Poses of the Gods
Available in days
days after you enroll
Frequently Asked Questions
Will this course help me plan my yoga classes?
If you struggle to try and stay inspired week after week with your classes, or want help planning themes for your classes...this course is PERFECT! Yoga teachers have long raved that Myths of the Asanas has been a perfect companion to class preparation, and this course takes it to the next level. In it, Alanna shows you how to lead a "dharma talk" on each of the myths, gives you hints as to how to incorporate the theme throughout the class, which poses to include, and other elements that give your classes that extra special touch of myth, mystery and magic!
Who is this course right for?
This course is right for anyone interested in the mythology of yoga. Whether you are a student looking to explore the power of myth in your practice or a teacher looking for ways to weave themes into your classes, this course is perfect. It is also great for teachers who need continuing education credits for The Kaivalya Yoga Method.
Alanna, what makes you qualified to lead this course?
Well...I literally wrote the book! :D In addition to that, my background in yoga spans nearly two decades, and I have been leading teacher trainings for 15 years. I have written three books on the field of yoga including Myths of the Asanas, Sacred Sound and Yoga Beyond the Mat. I also have a Ph.D. focused on this material and my expertise includes mythology, alchemy, depth psychology and yoga. I integrate all these into my understanding of yoga to develop a complete, integrative approach that brings the ancient practice into modern life.
When does the course start and finish?
As soon as you enroll, you gain access to all the materials, and have forever access to the course. It is a completely self-paced online course - you decide when you start and when you finish.
Is there a money back guarantee?
We want you to be happy with your purchase, and we want you to give your best effort to apply all of the techniques and lessons in the course(s). We have a strict 14-day refund period for course purchases that exceed $200 total. Refunds are NOT given for courses priced under $200. Please note, to qualify for a refund you must submit proof that you did the work in the course and why it did not work for you. We do not offer refunds for any other reason. If you selected a payment plan option for your purchase, we are not able to stop payments without a proper refund request being submitted. In the event that you discover your purchase does not work for you for a concrete reason, within 14 days of enrollment, contact support at
[email protected]
and request a refund by the 14th day at 11:59 EST. For all the details of the refund/return policy, please see the Terms of Use: https://courses.alannak.com/p/terms
How much time does it take?
It really is up to you! It's a good idea to commit 3 - 5 hours per week to the course. There is plenty of information in this course, so you are certainly able to spend more time with the material, and also gain support via the Facebook group. Remember, once you opt in, you have access to the course materials forever. Don't worry if you fall a little behind!
Does this course count for credit toward The Kaivalya Yoga Method® teacher certification?
This course counts counts as 30 hours of continuing education credits for The Kaivalya Yoga Method® teacher certification. Upon finishing 100% of the course, you receive a certificate of completion.
Do I need anything special to access this course?
Nope! This course is on an extraordinarily user-friendly platform that you gain direct access to upon registration. You get a unique log-in that allows you access to the course at any time, and from any internet-ready device. The videos do stream, so a good internet connection is recommended.
How long do I have access to the materials?
Forever! That's right, once you're in, you're in. You always have access to the materials, and can refer to them, or check back whenever you'd like. You also will be privy to any additions or enhancements to the course as I continue to build upon it in the future.
Are there payment plans?
Yes! I know how hard it is to shell out a chunk of dough, and I want to make this possible for you. You have the option to pay in full for a slightly reduced price, or make a payment in two monthly installments. Both of these options are available to you upon checkout.
Or choose the 2 Monthly Payment Plan for $169/per month