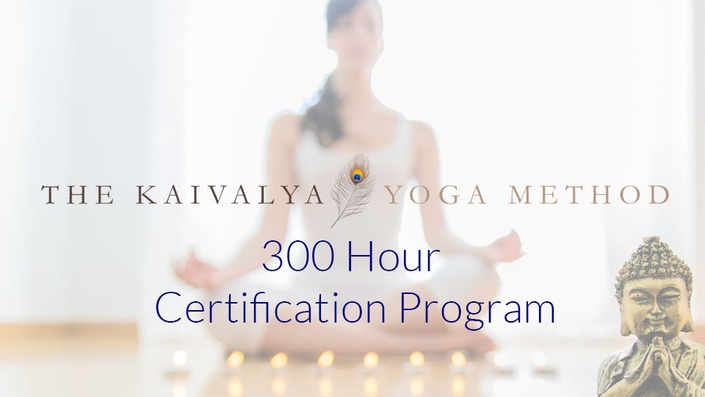 The Kaivalya Yoga Method: 300 Hour Teacher Training Certification Program
Become Certified At The 300 Hour Level with The Kaivalya Yoga Method
The 300-Hour program features three courses that offer skills and training on the following topics. The 300-Hour program may be purchased as individual course units (enrollment buttons for individual courses below). This program includes Modules 4-7. Upon completion, you will receive your 300-hour certification and will be eligble to register with Yoga Alliance.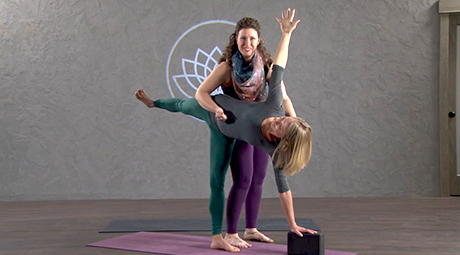 MODULE 4 - The Art of Adjustments: Learn the essential skills of connecting with students through hands-on adjustments. Whether it be to deepen a posture, modify it for a beginner or address a specific issue, injury or concern, you learn what is required to deliver adjustments that allow you to profoundly connect with students on a variety of levels.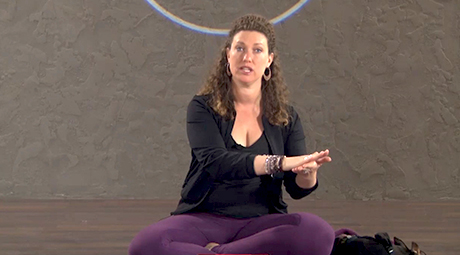 MODULE 5 - Philosophy, History & Theming: Offers the skills and lexicon needed in order to convey complicated yoga philosophy with ease and finesse to a modern-day audience. Understand how the history of yoga has developed and how we move it forward by honoring the timeless tradition today. Through your study of essential yoga texts, you learn what it takes to embody the core philosophy of yoga and become a yogi living in the modern world, as well as how to give compelling dharma talks. This module also gives you the skills necessary to build your classes around a theme in order to educate the body, mind and spirit of the students who come to your classes.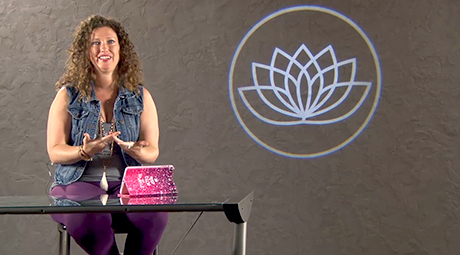 MODULE 6 - Meditation, Myths & Mantras: Unlock the power of sacred sound and the profound practice of meditation. This module not only teaches you how to develop your own meditation practice, but also how to teach a variety of meditations to others. You learn the significance of Sanskrit, mantra and chanting while going through their corresponding myth and meaning. Included in this module are both of Alanna's books: Sacred Sound: Discovering the Myth and Meaning Behind Mantra and Kirtan, and Myths of the Asanas: Stories at the Heart of the Yoga Tradition.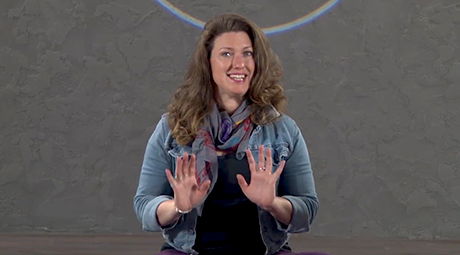 MODULE 7 - Final Teaching Culmination: Gain access to this module upon successful completion of all other modules in The Kaivalya Yoga Method® Teacher Training. This final module gives you the opportunity to test your comprehensive knowledge of all the topics covered in the program, and also asks you to upload a video of you teaching a full 60 minute class in The Kaivalya Yoga Method®. Upon successful completion of this course, you are officially a certified Kaivalya Yoga Method® Instructor.

Your Instructor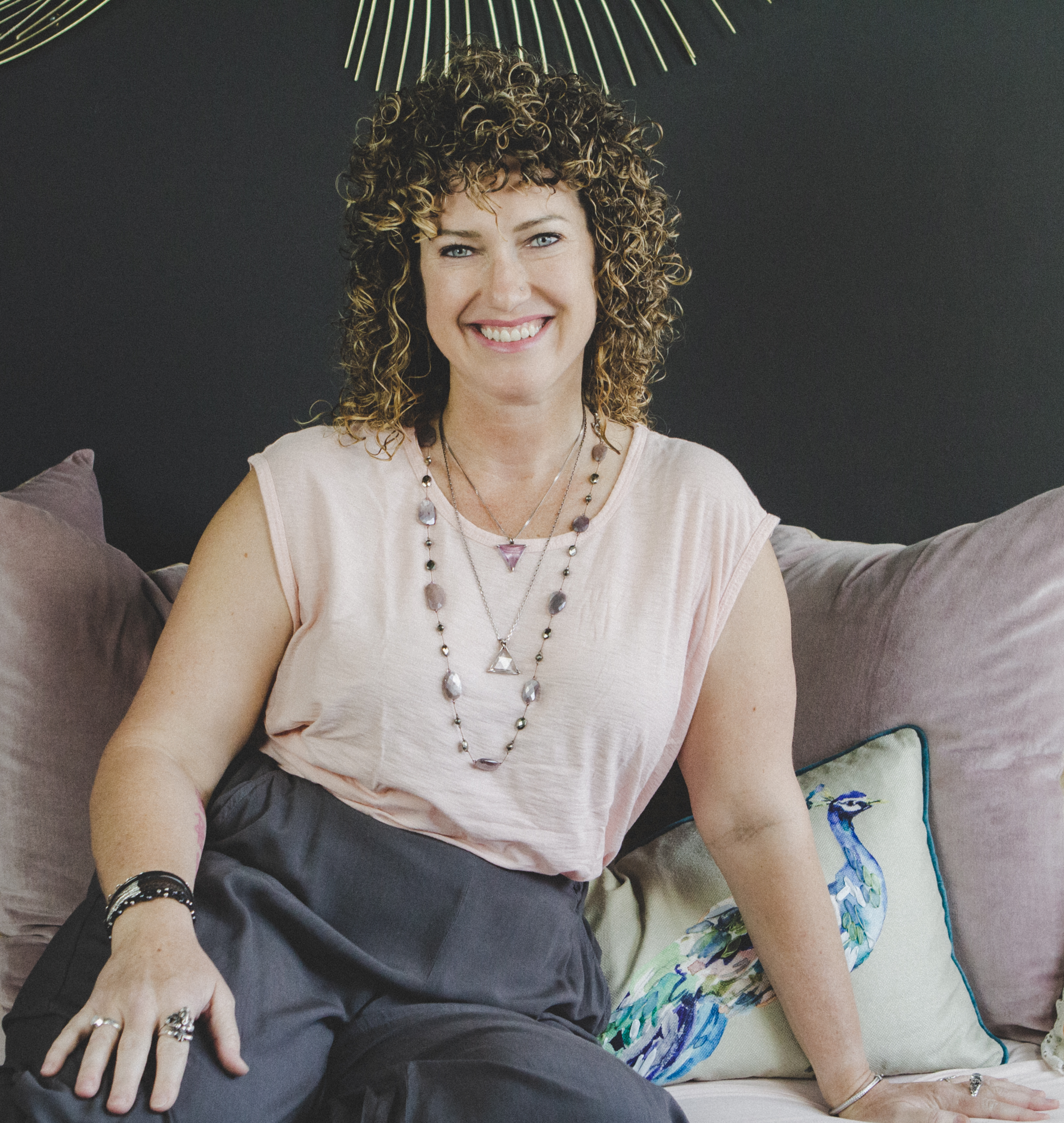 Often referred to as the "Yoga Doctor," Alanna Kaivalya, Ph.D., helps yoga teachers embody their knowledge, up-level their skills and create more impact in the world. She gives you clear pathways to earning a living with your spiritual practice and help others with your gift.

On this principle she founded The Kaivalya Yoga Method®, a fresh take on yoga emphasizing the individual path while honoring tradition. Teaching students since 2001 and teachers since 2003, Alanna has written and developed teacher trainings worldwide for top studios and independently. In 2015, she debuted a comprehensive 500hr-online teacher training.
She holds a Ph.D. in Mythological Studies with an Emphasis in Depth Psychology from Pacifica Graduate Institute, has authored numerous articles and three books: Myths of the Asanas, an accessible practitioner's guide to stories behind beloved poses; Sacred Sound, a yoga "hymnal," illustrating the role of chant and mantra in modern practice. Her third book, Yoga Beyond the Mat, is a guidebook showing practitioners how to make yoga their spiritual practice.
She lives in New York City with Roxy the Wonderdog. Visit her website at: alannak.com.

Frequently Asked Questions
ARE THERE ANY PREREQUISITES FOR SIGNING UP?
There are no prerequisites for this course, and you need not be a yoga expert before registering. What we do ask is that you have at least some level of practice under your belt so you are familiar with basic postures and the flow of a vinyasa class, but you are also right at home if you are more advanced at yoga or have already taken a training. Much of what you find here fills in the gaps as it is comprehensive and designed to provide you with what you need to know to become an extraordinary teacher. It is also essential that you have a webcam, camcorder or video capability on your smartphone as well as a decent internet connection to access the course materials. Proficiency with English is recommended, as all instruction is given in English.
HOW LONG WILL THIS PROGRAM TAKE? WHAT SORT OF TIME COMMITMENT WILL I HAVE TO MAKE?
We recommend completing the course in 5-6 months, but you have 12 months to complete your course material online. Within that time, you can review the lectures, materials, interact with mentors, connect with other students and continue your knowledge as you progress through the course. After the course, you will have lifetime access to the course materials in The Kaivalya Yoga Method Continuing Education membership where you can review materials, connect with other graduates and further your education.
WHAT ABOUT CERTIFICATION?
Upon successful completion of the Teacher Training at the 200, 300 or 500 hour levels, you are certified in The Kaivalya Yoga Method. We have a dedicated and searchable website for our certified teachers which feature your bio, teaching schedule, and contact information so the world can see that you've met our rigorous testing standards and demonstrated your ability to lead stellar classes for a wide variety of students. This online program far exceeds the common standards of a 500 hour teacher training. Here's how: - Personalized guidance, review, and feedback of coursework and assignments - Rigorous testing standards including video uploads of various teaching techniques (sequencing, adjusting, anatomy, cueing, dharma talks, meditation, chanting, etc.) - ALL educators are 500++ hours trained in The Kaivalya Yoga Method and complementary techniques - Classes, training and educators available around the clock, and for consult and review as many times as necessary - Extensive body of knowledge covering all aspects of yoga & teaching technique that is viewable again and again at your convenience including: - 100+ hours of training in anatomy for yoga: essential knowledge for all teachers - Safe and effective hands-on adjustments techniques - Principles of bhakti (devotional) yoga, chanting and mantra - Thorough sequencing skills based on body mechanics and subtle body principles - Feedback and review of your teaching practice throughout the course - Business skills and insights into how to land jobs, market, start teaching and tailor instruction to various student demographics such as beginners and prenatal clientele - Training in how to translate ancient practices including sacred texts, yogic mythology and philosophy to a modern audience These are unique features that we are able to bring you given the online format of this program–a format that allows us to make teacher training available to those who would otherwise not be able to attend one–and does so without sacrificing the depth, breadth, and experience that immersing yourself in yoga offers. This course is Alanna's previously-offered 200 and 300 hour live trainings….now offered online with expanded teachings, enhanced personal connection and feedback. It includes far more content than is ever possible in a live training format. *Even though this online training exceeds common 500 hour standards, it is not registered with Yoga Alliance. More details are below in the Yoga Alliance frequently answered question.
ARE THE COURSES INTERACTIVE, OR DONE ON MY OWN?
Courses in this program are done both on your own and interactively. You review the video and text content on your own schedule and at your own pace, and are required to complete video and written assignments, plus online testing as you move through the coursework. Our mentors review and grade each assignment and provide thorough feedback. You can also freely interact with the mentors, Alanna, and other students currently in the program throughout your coursework through the private Facebook group, regularly scheduled webinars, and email.
WHAT SYSTEM/OTHER REQUIREMENTS ARE NEEDED TO PARTICIPATE?
You will need to make sure you have the following: 1. A webcam, camcorder, or video capture capability on your smartphone or other device as you will need to submit videos to us as part of your coursework. 2. A decent internet connection to be able to access the course materials. 3. You will need to purchase two books in addition to the price of the program: Sacred Sound and Myths of the Asanas. More info regarding this will be provided after registration. 4. Proficiency with English is recommended, as all instruction is given in English.
CAN I COMPLETE THE PROGRAM ON MY IPAD OR OTHER MOBILE DEVICE?
Yes, you can use your iPad or other mobile devices to complete this program.
WHAT PAYMENT OPTIONS DO YOU ACCEPT?
You can pay with a credit card using our secured checkout process. All pricing is listed in US dollars and payments will be automatically be converted to US dollars if you are paying with another currency.
DO YOU HAVE A PAYMENT PLAN?
Yes, we offer payment plans for 500, 300, and 200 hr programs.
WILL I BE A YOGA ALLIANCE CERTIFIED INSTRUCTOR UPON COMPLETION OF THIS PROGRAM?
In light of the current pandemic, Yoga Alliance now allows online learning as part of their registration process. This means that you can register with Yoga Alliance upon graduating from The Kaivalya Yoga Method Academy online certification program. This provision by Yoga Alliance is currently approved through 2022. It is our hope that this decision to allow online learning becomes permanent. The Kaivalya Yoga Method Academy has always provided (and will continue to provide): Comprehensive content above and beyond Yoga Alliance Standards Certification upon completion of our 200-, 300-, and 500-hour programs Registration on our own site for certifiedteachers.yoga free of charge If the Yoga Alliance registration element is important to you, then we strongly urge you to register and complete your training with us at this time. To read the updates from Yoga Alliance, ​visit this page​. The Kaivalya Yoga Method Academy was the first online 500-hour teacher training program of its kind, and has been serving students since 2015. Alanna Kaivalya has been at the forefront of the movement to provide high-quality education for yoga professionals online. We will continue to follow this evolving topic and will continue to inform our students of updates and changes.