Spiritual Leadership Course Bundle
Step Into Your Role as a Spiritual Leader with 200 Hour Yoga Certification, Alchemical Astrology Certification, and Chakra Therapeutics Certification
Enroll in Course
Have clients or students asked you tough questions about life's biggest challenges? Questions like:
What do I do about my relationship?
How do I find my true purpose?
Is there a deeper reason for the pain I'm experiencing?
Then, you've heard the calling.
Spiritual Leadership is desperately needed in today's times. Unfortunately, basic yoga trainings don't provide the tools of spiritual leadership that allow you to consciously and effectively guide groups and individuals through life changes and deep transformation.
Alanna Kaivalya, Ph.D., has spent the last 20 years compiling the training and the tools to help you step into this sacred role. The role of spiritual leadership has been held by mystics and clergy throughout the ages, but today...well, things are complicated.
As modern people more frequently turn away from their native spiritual and religious traditions, they also turn away from the clergy who might support them. Modern people may turn to psychology for support in tough times, but psychology doesn't address the deeper needs of the spirit or the soul.
The yoga teacher is primely positioned to fill this role, however standard yoga trainings are not enough. They do not provide the education necessary to step up as a spiritual leader within the community.

That changes now.

The Spiritual Leadership Bundle is thoughtfully put together from Alanna Kaivalya's most popular courses that train you in the skills of a Modern Mystic: one who holds the necessary spiritual and therapeutic traditions required to support individuals and groups through spiritual transformation and progress.
As part of this bundle, you receive access to three certification programs:
The Alchemical Astrology Certification Program
This course is an easy-to-use, highly applicable and super practical framework for you to access and study at your own pace. It incorporates (and solves!) the struggles of any (failed) attempts at learning astrology and streamlines the process so that you excel as an expert on the stars.
This course includes:
Hours of rich video content guiding you through essential astrology knowledge
Private members-only Facebook group where you get the support and answers you seek
Course workbook to share & take notes within the program
Bonus content that provide you with the answers to questions you haven't even thought of yet
Professional certification upon successful completion
The knowledge of astrology allows us to come home to ourselves. Through this 8 week, 75 hour course you understand your astrological blueprint so well that you gain the confidence to walk toward your destiny as an astrologer.
The Alchemy of the Chakras Therapeutic Certification Program


This course takes you through this journey and gives you all the tools you need to create personal harmony. In this course you learn:
The anatomy of the subtle (energetic body) and how to clarify your energy channels
How each chakra works on a physical, emotional, psychological and physiological level
Specific practices to balance and work with each chakra
How to identify which of your chakras need extra attention
The means of communication from your body to your psyche, and how to work with it to create a stronger, more transparent dialogue
The root of chronic illness, pain and disease and how to heal the source of the triggers
How to create self-healing on every level – mind, body and spirit
The ancient wisdom of the chakras is honored and updated in this course to include additional techniques such as: psychology, alchemy, ritual, and shamanic practices that create a more modern and holistic approach to ensure optimal well-being.
By the end of this 50 hour, seven week program, you possess the tools and the knowledge to create complete inner balance.
The Kaivalya Yoga Method Academy 200 Hour Teacher Certification Program

The 200 Hour, 6 month program features three courses that offer skills and training in Anatomy & Alignment, Vinyasa, Sequencing & Subtle Body, and Teaching Techniques, Building a Business & Being a Professional .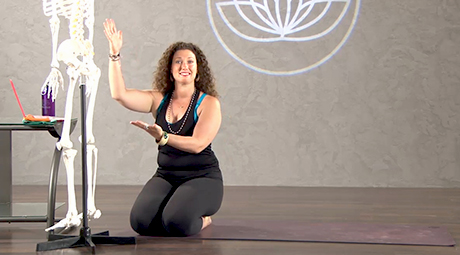 MODULE 1 - Anatomy & Alignment: presented through an exclusively yogic lens. You learn key muscle, bone, joint and connective structures along with terms of movement and alignment principles that foster both understanding and the safe application of asana for a wide range of considerations and abilities.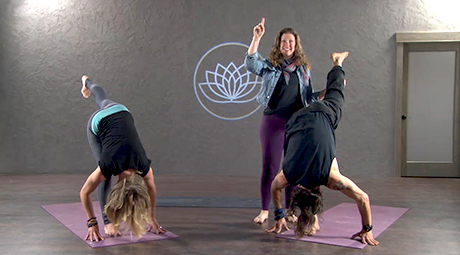 MODULE 2 - Vinyasa, Sequencing & Subtle Body: containing the essentials of how to safely sequence a vinyasa class, and takes this knowledge further by giving you the insights necessary to sequence in accord with the more esoteric and energetic principles that fuel yoga's transformational power. Through learning the subtle anatomy (including in-depth work with the chakras and koshas) you gain an experiential understanding of the deeper layers of the body that fundamentally shift how you harness the power of asana practice.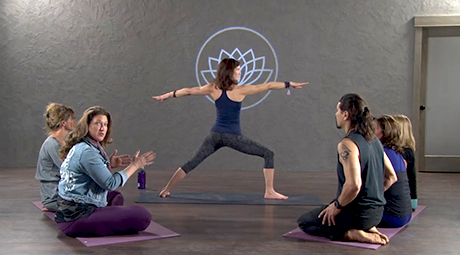 MODULE 3 - Teaching Techniques, Building a Business & Being a Professional: learn

the tips, tools, technique and strategies you need to develop and hone your skills as an exceptional yoga instructor. Through refining your cues, to developing a well-rounded class to utilizing the power of the web and increasing your business acumen, this module provides everything you need to embark on a successful teaching career, not to mention leading stellar classes that students never forget.
Your Instructor
Often referred to as the "Yoga Doctor," Alanna Kaivalya, Ph.D., helps yoga teachers embody their knowledge, up-level their skills and create more impact in the world. She gives you clear pathways to earning a living with your spiritual practice and help others with your gift.

On this principle she founded The Kaivalya Yoga Method, a fresh take on yoga emphasizing the individual path while honoring tradition. Teaching students since 2001, teachers since 2003, Alanna has written and developed teacher trainings worldwide for top studios and independently. In 2015, she debuted a comprehensive 500hr-online teacher training.
She holds a Ph.D. in Mythological Studies with an Emphasis in Depth Psychology from Pacifica Graduate Institute, has authored numerous articles and three books: Myths of the Asanas, an accessible practitioner's guide to stories behind beloved poses; Sacred Sound, a yoga "hymnal," illustrating the role of chant and mantra in modern practice. Her third book, Yoga Beyond the Mat, is a guidebook showing practitioners how to make yoga their spiritual practice.
She lives in New York City with Roxy the Wonderdog. Visit her website at: alannak.com

Courses Included with Purchase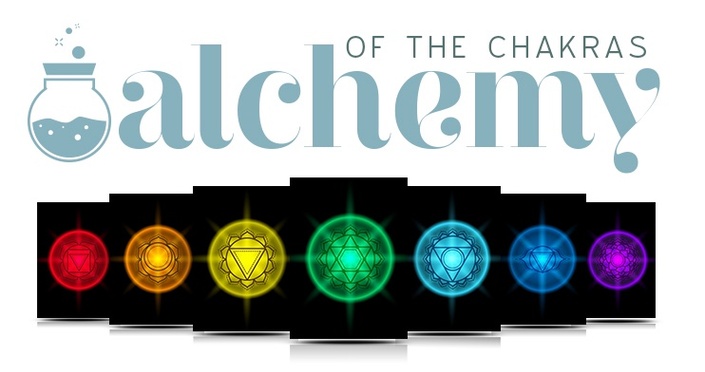 Alchemy of the Chakras Course with Alanna Kaivalya, Ph.D.
Become Certified in Chakra Therapeutics With the Most Comprehensive Course on the Chakras Available Today!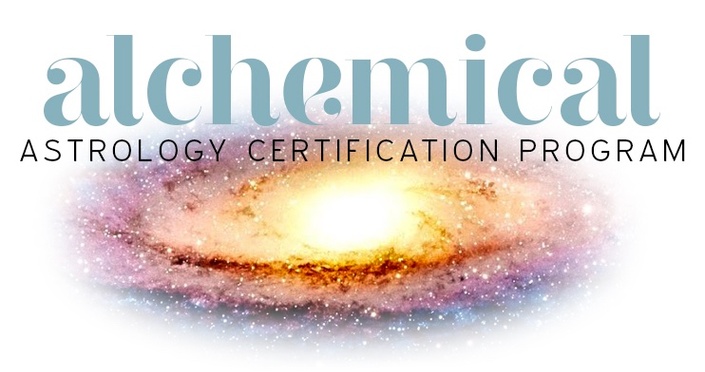 Alchemical Astrology Certification Program
Become a certified astrologer in 8 weeks!
$997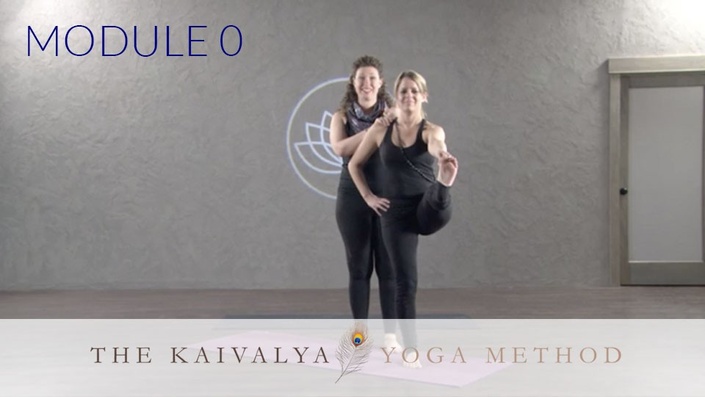 TKYM Teacher Training: Introduction Module 0
Welcome to The Kaivalya Yoga Method Online Teacher Training Program!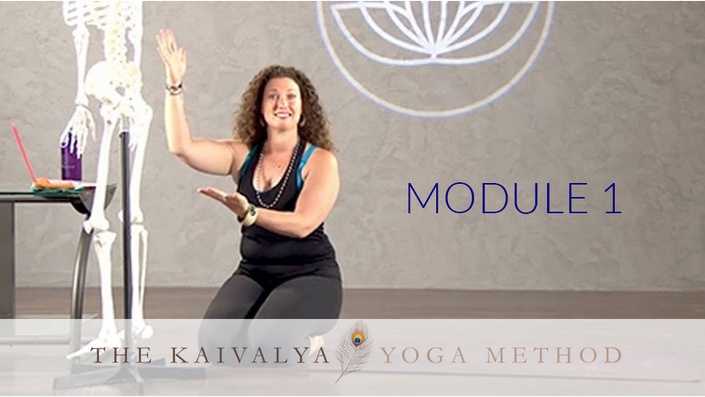 TKYM Teacher Training: Anatomy & Alignment Module 1
Add anatomical fluency to your practice as a yoga instructor!
$397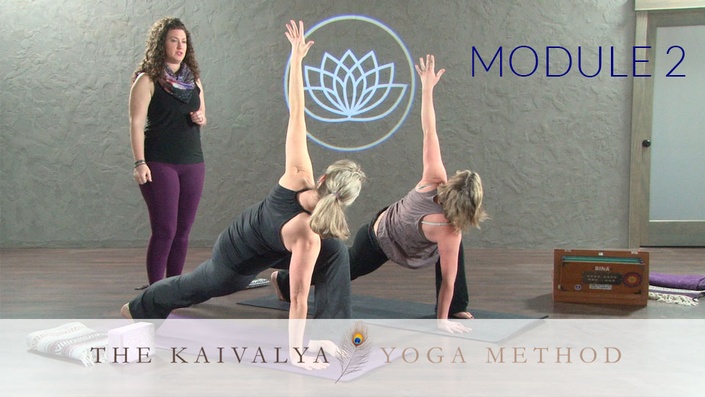 TKYM Teacher Training: Vinyasa, Sequencing & The Subtle Body Module 2
Everything you need to know about elegant sequencing, the chakras, koshas, pranayama, and more!
$297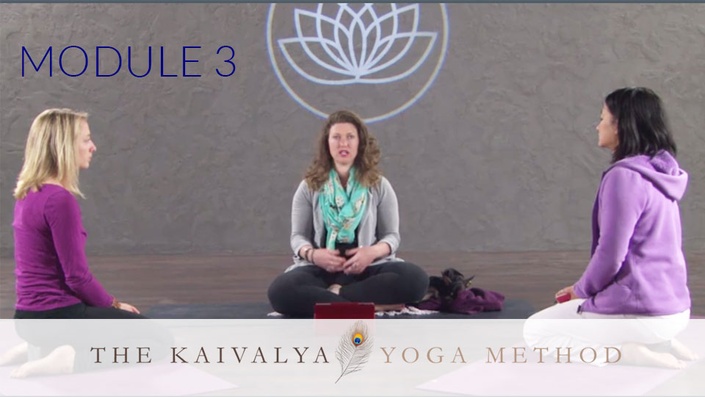 TKYM Teacher Training: Teaching Technique, Building a Business & Being a Professional Module 3
Learn How to Skyrocket Your Teaching Practices with the Necessary Skill to Grow Your Business & Set Yourself Apart as the Expert!
$497
Original Price: $2,188
Frequently Asked Questions
When do these courses start and finish?
Every individual course is completely self-paced – you decide when you start and when you finish. The exception is The Kaivalya Yoga Method Academy 200 hour teacher training. Because of the intensive, hands-on, personalized nature of that course, we give you 6 months from the start of your enrollment to complete certification. Regardless, you have lifetime access to all the materials beyond your graduation. You have the option to replay all the material (including bonus webinars) and engage with the community at your own pace.
How long do I have access to the course?
How does lifetime access sound? After enrolling, you have unlimited access to the courses for as long as you like - across any and all devices you own. Complete certification in Alchemical Astrology or Chakra Therapeutics at any time. However, certification with The Kaivalya Yoga Method 200 hour teacher training must be completed within 6 months of enrollment (however, you will have lifetime access to the course materials!)
What if I am unhappy with the course bundle?
Refund requests must be made within 24 hours of purchase. To qualify for a refund, you must provide proof of why this program does not work for you. Refund requests are considered on a case by case basis, and we reserve the right to deny a refund. Because this program requires significant human resources to enroll students, for all refund requests granted a $297 processing fee will be assessed. After the 24 hour refund period no refunds will be issued for any reason. Payment plans cannot be canceled or suspended for any reason and must continue until all payments have been made in full. All requests can be made by emailing
[email protected]
How do I know if this is a good investment for me?
If you're looking to immerse yourself in high caliber, graduate-level education in yoga, psychology, spirituality, divination, ritual and alchemy...then enrolling in the Spiritual Leadership Bundle is definitely for you! This program is PERFECT for those who hold their standards of education and certification high...everything you find here is chock-full of the content you need to take your spiritual life and career forward.
Can I earn Certification with this bundle?
Yes! This course bundle includes three certification programs: Alchemy of the Chakras: Therapeutic Applications, Alchemical Astrology, and The Kaivalya Yoga Method 200 hour teacher training. You must fulfill the individual requirements of each individual program in order to achieve certification which include: completing all course work and assignments, and passing final exams.
Do I need anything special to access these courses?
Nope! The courses are on an extraordinarily user-friendly platform that you gain direct access to upon registration. You'll have a unique log-in that allows you access to the courses at any time, and from any internet-ready device. The videos do stream, so a good internet connection is recommended.
How much time to all of the courses take?
There is currently more than 325 hours worth of content available with this exclusive bundle! You can take your time, hop around to different courses in the Spiritual Leadership Bundle, or immerse yourself in just one at a time. It really is up to you. We do recommend beginning with The Kaivalya Yoga Method 200 hour teacher training since that course has intensive hands-on and highly interactive components, and you have 6 months from the date of your enrollment to earn certification. However, the flexibility of this course bundle means you direct your learning, do what is best for you and earn incredibly in-depth knowledge along the way that you can apply to your life, practice and career immediately.
Is there a payment plan?
Yes! I know how hard it is to shell out a chunk of dough, and I want to make this possible for you. You have the option to pay in full for a slightly reduced price, or make a payment in monthly installments. Both of these options are available to you upon checkout.
Who is this course bundle right for?
This course bundle is right for anyone who has an interest in yoga and a desire to do the work required for spiritual leadership. If taking a look at the innate wisdom of the body inspires you, this course bundle brings it home and makes it an active experience for you. If you love yoga and want to know more about how to live your yoga practice and take it beyond the mat, this is for you. If you need support in being empowered to explore your practice, this course bundle does that. And, honestly? If you need hand holding and a structure for diving into the spiritual practice of yoga, this online experience is perfect.