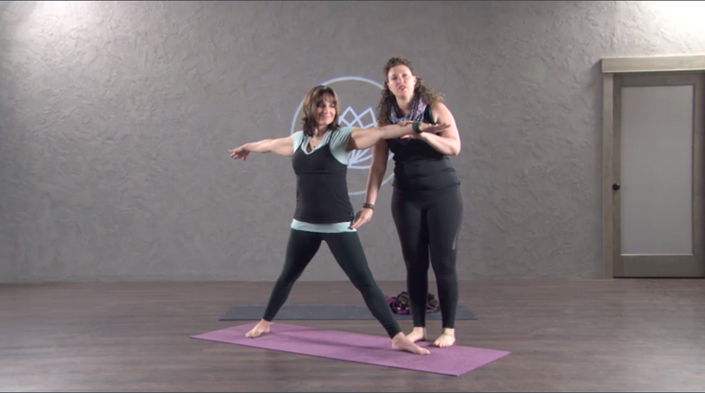 The Art of Adjustments: Continuing Education for Yoga Teachers
Learn the Hands-On Skills You Need to Deliver Safe, Affective Adjustments That Transform and Inspire
Watch Promo
The Art of Adjustments online course presents the essential skills of connecting with students through hands-on adjustments. Whether it be to deepen a posture, modify it for a beginner or address a specific issue, you learn what is required to deliver adjustments that allow you to profoundly connect with students on a variety of levels.
This module features interactive testing and assignments that allow you to work with our esteemed mentors as you hone and refine your skills. Throughout the module, you are asked to upload video and written assignments that demonstrate your learning and development in these areas, while giving you an opportunity to receive helpful feedback from our mentors to promote growth. Upon successful completion, you receive a certificate saying you have demonstrated proficiency in the skills learned throughout this module.
In this module, you learn:
The essential techniques and application of extraordinary hands-on adjustments
Ethical guidelines of hands-on adjustments that keep you and your students safe
The power of connecting with students and transforming their practice through effective assists
Basic adjustment techniques to utilize in a wide variety of postures
How to adjust someone throughout a vinyasa practice, including a sun salutation
Transformational adjustments for all groups of postures including:

Standing Pose Adjustments
Balance Pose Adjustments
Twisting Pose Adjustments
Forward Bend Adjustments
Back Bend Adjustments
Inversions Adjustments
Shavasana Adjustments


This comprehensive continuing education course features video and written content covering all aspects of how to deliver exceptional, safe, caring, and dynamic hands-on adjustments to students.


Upon successful completion, you receive a certificate saying you have demonstrated proficiency in the skills learned throughout this module. This course counts as 30 continuing education credits for The Kaivalya Yoga Method.

This course is for continuing education purposes only. To be eligible for certification in The Kaivalya Yoga Method at the 500+ hour level and be entered in our online registry of approved teachers, you must enroll in the full program.

Your Instructor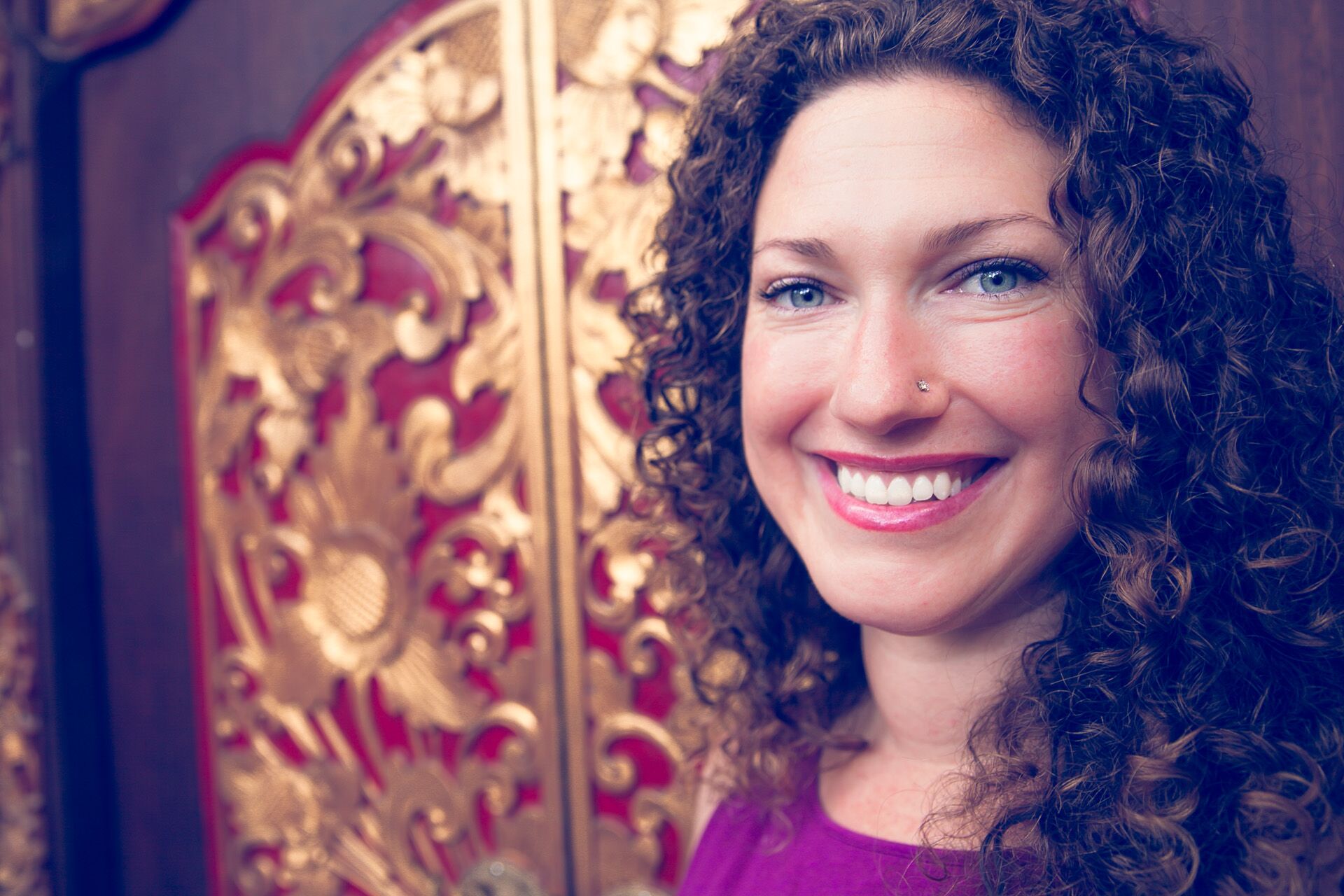 Often referred to as the "Yoga Doctor," Alanna Kaivalya, Ph.D., helps yoga teachers embody their knowledge, up-level their skills and create more impact in the world. She gives you clear pathways to earning a living with your spiritual practice and help others with your gift.


On this principle she founded The Kaivalya Yoga Method, a fresh take on yoga emphasizing the individual path while honoring tradition. Teaching students since 2001, teachers since 2003, Alanna has written and developed teacher trainings worldwide for top studios and independently. In 2015, she debuted a comprehensive 500hr-online teacher training.


She holds a Ph.D. in Mythological Studies with an Emphasis in Depth Psychology from Pacifica Graduate Institute, has authored numerous articles and three books: Myths of the Asanas, an accessible practitioner's guide to stories behind beloved poses, and Sacred Sound, a yoga "hymnal," illustrating the role of chant and mantra in modern practice. Her third book, Yoga Beyond the Mat, teaches modern day people how to build a personal spiritual practice through yoga.


She lives in New York City with Roxy the Wonderdog. Find out more at alannak.com

Class Curriculum
Welcome to The Art of Adjustments!
Available in days
days after you enroll
Or choose the 2 Monthly Payment Plan for $169/per month
Frequently Asked Questions
When does the course start and finish?
The course starts now and never ends! It is a completely self-paced online course - you decide when you start and when you finish.
How long do I have access to the materials?
Forever! That's right, once you're in, you're in. You always have access to the materials, and can refer to them, or check back whenever you'd like. You also will be privy to any additions or enhancements to the course as I continue to build upon it in the future.
Is there a money back guarantee?
We want you to be happy with your purchase, and we want you to give your best effort to apply all of the techniques and lessons in the course(s). We have a strict 14-day refund period for course purchases that exceed $200 total. Refunds are NOT given for courses priced under $200. Please note, to qualify for a refund you must submit proof that you did the work in the course and why it did not work for you. We do not offer refunds for any other reason. If you selected a payment plan option for your purchase, we are not able to stop payments without a proper refund request being submitted. In the event that you discover your purchase does not work for you for a concrete reason, within 14 days of enrollment, contact support at help@alannak.com and request a refund by the 14th day at 11:59 EST. For all the details of the refund/return policy, please see the Terms of Use: https://courses.alannak.com/p/terms
How much time does it take?
It really is up to you! If you plan to go module by module, then it's a good idea to commit 5 - 7 hours per week to the course. There is plenty of information in this course, so you are certainly able to spend more time with the material, and also gain support via the Facebook group. Remember, once you opt in, you have access to the course materials forever. Don't worry if you fall a little behind!
Does this course give me credit toward The Kaivalya Yoga Method teaching certification?
This course counts as 30 continuing education credits for The Kaivalya Yoga Method.
Do I need anything special to access this course?
Nope! This course is on an extraordinarily user-friendly platform that you gain direct access to upon registration. You get a unique log-in that allows you access to the course at any time, and from any internet-ready device. The videos do stream, so a good internet connection is recommended.
Alanna, what makes you qualified to lead this course?
My background in yoga spans nearly two decades, and I have been leading teacher trainings for 15 years. In 2011, I founded The Kaivalya Yoga Method, and in 2015, I launched the 500 hour online yoga certification program. I have written three books on the field of yoga: Myths of the Asanas, Sacred Sound and Yoga Beyond the Mat. I also have a Ph.D. focused on this material and my expertise includes mythology, alchemy, depth psychology and yoga. I integrate all these into my understanding of yoga to develop a complete, integrative approach that brings the ancient practice into modern life. Really, though, the thing that qualifies me the most is the extensive amount of trial and error I have been through in my own personal practice over the years. I'd like to save you the time and effort and help you create immediate tools for lasting spiritual connection and transformation...right now.
Is there a payment plan?
Yes! I know how hard it is to shell out a chunk of dough, and I want to make this possible for you. You have the option to pay in full for a slightly reduced price, or make a payment in two monthly installments. Both of these options are available to you upon checkout.
Who is this course right for?
This course is right for any yoga instructor who wants to learn about delivering safe, mindful, and transformative adjustments to students in in a variety of ways.
Does this course certify me to be a yoga teacher?
No. This course does not certify you to be a yoga instructor, nor does it count towards certification. This course is for continuing education purposes only. If you would like to be certified at the 200, 300, or 500 hour level, please join the full program by visiting: http://onlineteachertraining.yoga
Or choose the 2 Monthly Payment Plan for $169/per month