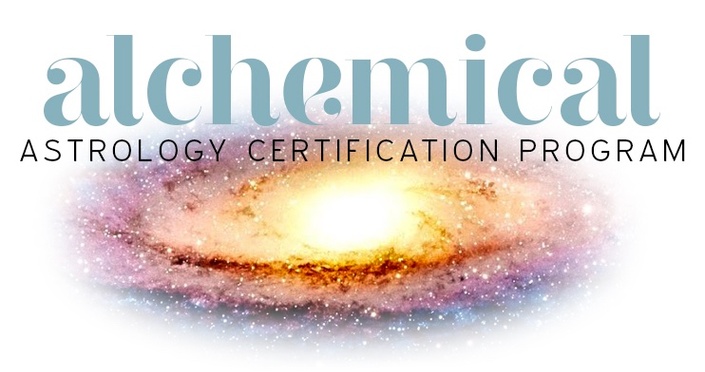 Alchemical Astrology Certification Program
Become a certified astrologer in 8 weeks!
Watch Promo
YOUR JOURNEY TO BECOMING A CERTIFIED ALCHEMICAL ASTROLOGER STARTS HERE.

The Alchemical Astrology Certification Program is a self-paced professional certification course that teaches you everything you need to know about becoming an astrologer and how to tap into the stars to gain insight into the past, present, future, relationships, health, money, career and spirituality.

This course is an easy-to-use, highly applicable and super practical framework for you to access and study at your own pace. It incorporates (and solves!) the struggles of any (failed) attempts at learning astrology and streamlines the process so that you excel as an expert on the stars.
This course includes:
Hours of rich video content guiding you through essential astrology knowledge
Private members-only Facebook group where you get the support and answers you seek
Course workbook to share & take notes within the program
Bonus content that provide you with the answers to questions you haven't even thought of yet
Professional certification upon successful completion
The knowledge of astrology allows us to come home to ourselves. Through this course you understand your astrological blueprint so well that you gain the confidence to walk toward your destiny as an astrologer.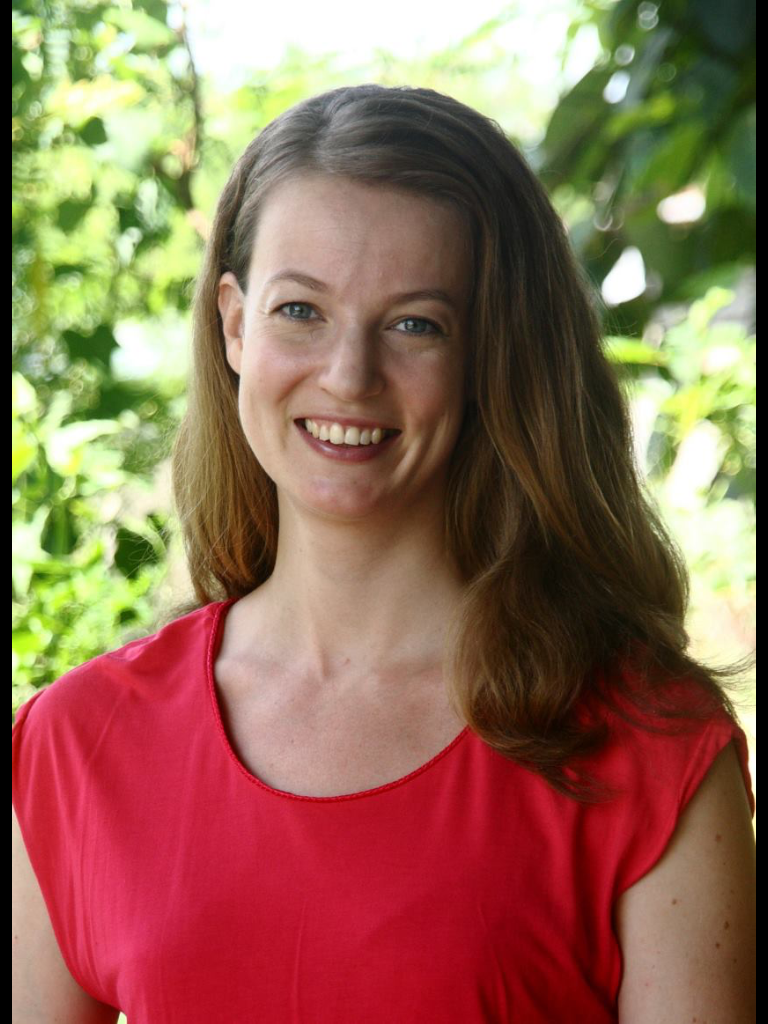 "The Alchemical Astrology Certification Program has not only deepened my own understanding of my inner workings, and broadened my yoga practice...I've also brought astrology into my yoga teachings, and created a new source of income (and freedom) through astrology! The knowledge I gained through the course helps me to better understand myself and my students. Current movements of the planets (like retrogrades) affects people's emotions and reactions. To anticipate that, and teach about it, deepens the yoga experience for my students.

If you ask me, I think a better understanding of astrology is a must for every yoga teacher. It teaches you so much about yourself! Of course, the better you understand yourself, the more self-knowledge you possess (through yoga & astrology), and the better you'll be able to guide students to their own self-knowledge...which is yoga!
Whether you're a yoga teacher, an astrology enthusiast, or completely new to astrology, this course is perfect for you!"
–
Patricia P.
,
Certified Alchemical Astrologer & Instructor of The Kaivalya Yoga Method (500 hr certified)

Module #1: Introduction to Astrology
We'll test the waters of astrology with an overview of the full course, some in-depth Q&A and set you up with the tools you need for your 8 week journey into discovering your astrological blueprint
The history of astrology and its modern applications collide in this module as you learn to skillfully navigate the past and apply it to the present
After this module, you'll have a comprehensive understanding of how to apply astrological principles to your life today for greater happiness
Module #2: Understanding your Natal Chart
Learn to plot your natal chart, and actually understand what it means!
All those symbols you see on the chart? Learn what each of these means, and gain insight into the mystery of astrology
Module #3: Foundational Astrology
Discover the big three of the natal chart: The Sun, The Moon, and The Rising Sign. These have the most profound effect on us as individuals. Unlocking their energetic expression shows us how to create more balance and harmony in our life
Module #4: Energetic Signatures: The Zodiac
The twelve signs of the zodiac give us the lens through which we look at life. Knowing the energetic imprints of these divine dozen show us different facets of ourselves, leading us to greater awareness of how to live on the "high side" of life
Module #5: Energetic Signatures: The Planets
The nine planets (yes, dammit, Pluto is a planet!) represent core elements of our being. These "wanderers" hold the key to knowing our deepest urges, drives, and destiny. Discover where your blind spots are and how to turn weaknesses into strengths!
Module #6: Energetic Signatures: The Houses
The twelve houses are the fields of consciousness, or life expression. Like the journey of the hero, each of us seeks balance and completeness in every house in order to walk the path of the mystic. Of course, on the way, there are bumps in the road. Looking at the twelve houses gives you insight as to how to smooth those bumps out and recognize how to thrive with the energy of the stars behind you
Module #7: Using Astrology to Understand Yourself & Others
It is one thing to know thyself through astrology, and a whole other thing to use this knowledge to improve all our relationships. Astrology is perhaps the best tool available for immediate insight into how to create synchronicity and connection with others, as well as how to soften your karma (avoid those sharp edges!) around business, finances, health and spirituality
Module #8: Turning the Stars Into Your Business
We rely on the power of the stars to give us the wisdom we need to inspire ourselves and others to follow our life's purpose, but how do we turn that into a thriving lifestyle and career? This module provides you with insider tips and tools of the trade to build your community and business as a professional astrologer, including: leveraging social media, scheduling tools, the power of personal emails, as well as essential techniques including relationship and predictive astrology to add more tools to your astrological toolkit.
Bonuses!

Private members-only Facebook group to connect with others on the course and collaborate about chart readings and all things astrology
Regular office hours and live-chats with Alanna to get your questions answered
Course workbook that allows you to take notes and share with others right from inside the course
Additional bonus lectures that give you answers to questions you haven't even thought of yet
This is a 75 hour professional certification program. Upon satisfactory completion of the material, you are eligible for certification in Alchemical Astrology.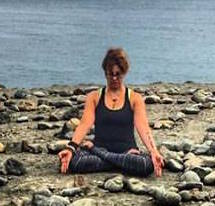 "Alchemical Astrology is the ultimate experience! This course is clear, concise, easy to follow and layers information in a logical way that continues to reinforce the previous lesson. The one-on-one attention given by Alanna is unparalleled. I've learned a tremendous amount about my own self and inner landscape and about how to help others interpret theirs as well! This course gets 5 huge AstroStars!" — Sara M.
Or choose the 4 Month Payment Plan $297/per month
....remember, you earn back your investment on this course with only 10 paying clients!
Or choose the 4 Month Payment Plan $297/per month
Course Curriculum
Introduction to Astrology
Available in days
days after you enroll
Understanding your Natal Chart
Available in days
days after you enroll
Foundational Astrology
Available in days
days after you enroll
Your Instructor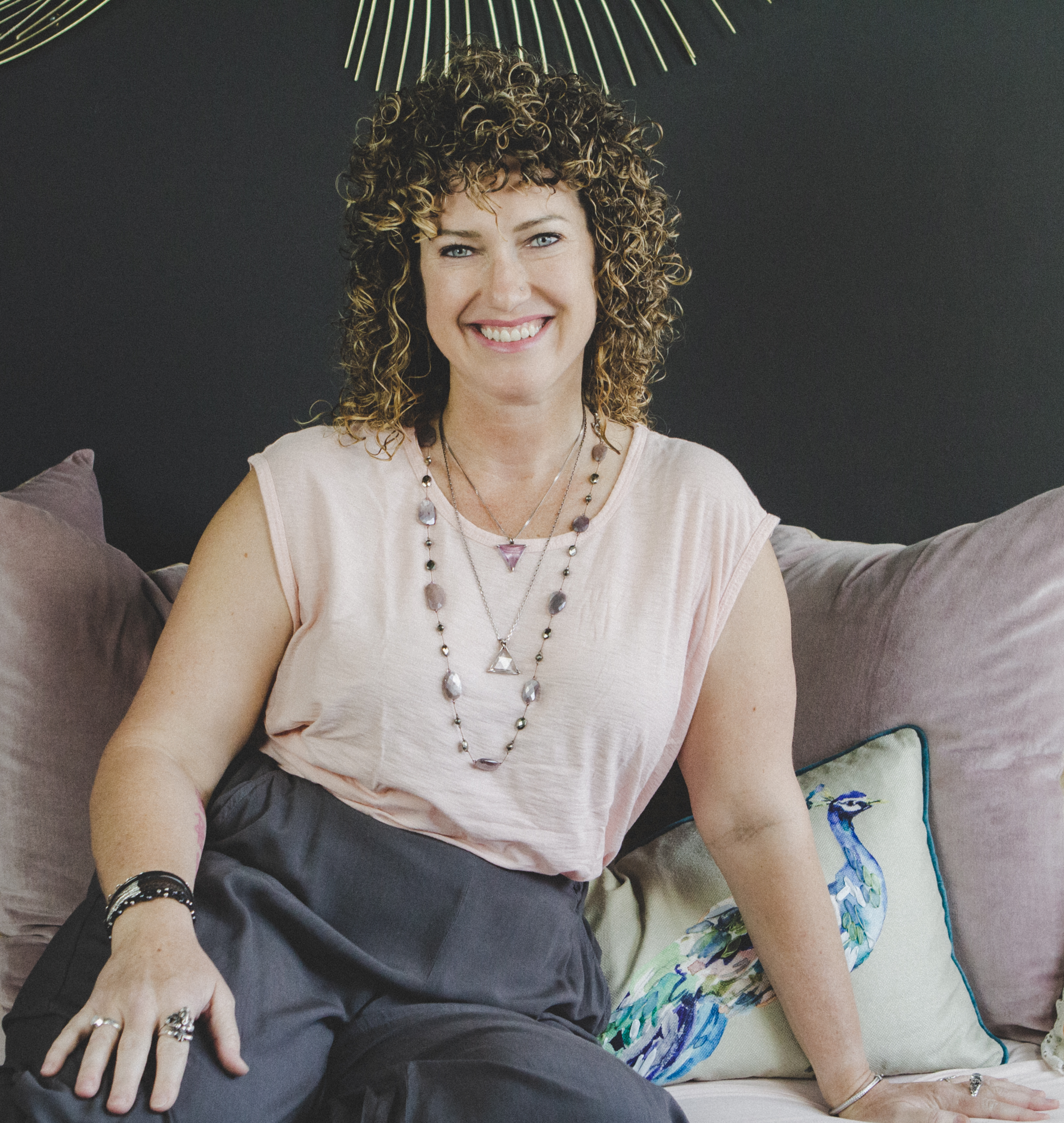 Often referred to as the "Yoga Doctor," Alanna Kaivalya, Ph.D., helps yoga teachers embody their knowledge, up-level their skills and create more impact in the world. She gives you clear pathways to earning a living with your spiritual practice and help others with your gift.

On this principle she founded The Kaivalya Yoga Method®, a fresh take on yoga emphasizing the individual path while honoring tradition. Teaching students since 2001 and teachers since 2003, Alanna has written and developed teacher trainings worldwide for top studios and independently. In 2015, she debuted a comprehensive 500hr-online teacher training.
She holds a Ph.D. in Mythological Studies with an Emphasis in Depth Psychology from Pacifica Graduate Institute, has authored numerous articles and three books: Myths of the Asanas, an accessible practitioner's guide to stories behind beloved poses; Sacred Sound, a yoga "hymnal," illustrating the role of chant and mantra in modern practice. Her third book, Yoga Beyond the Mat, is a guidebook showing practitioners how to make yoga their spiritual practice.
She lives in New York City with Roxy the Wonderdog. Visit her website at: alannak.com.

Where else you may have seen Alanna.....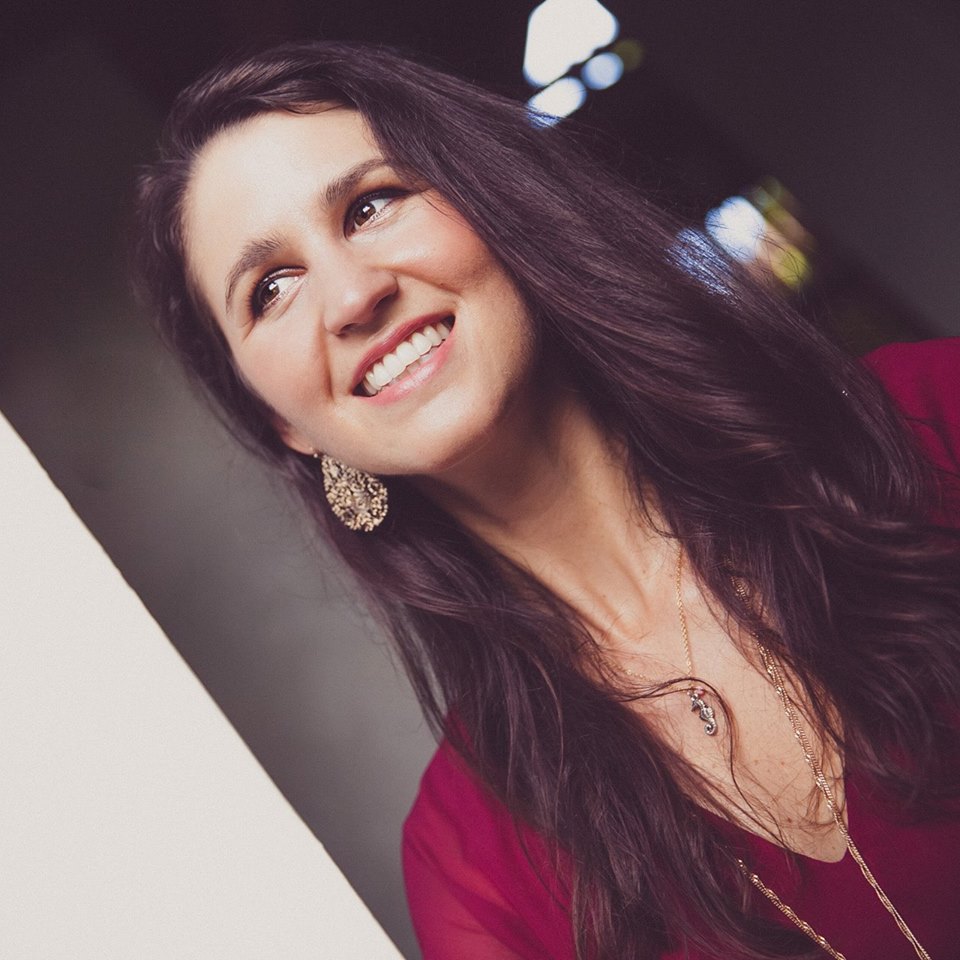 "I have been an avid reader of astrological blog posts and articles for many years. I've always been fascinated by the synchronicities between the events in my life and the movement and aspects of the planets as described by the writers of these articles. However, the complicated language, and the many moving parts such as the planets, houses, and zodiac have always been very intimidating and overwhelming to me. This 8-week course on astrology gave me a whole new perspective. I am able to understand the language, the concepts of houses, planets and the zodiac, as well as the relationships between these concepts. Instead of feeling overwhelmed when I look at my natal chart, or when I read the blogposts, I feel intrigued and able to understand the writings in a whole new way. This course was jam-packed with information, yet relayed in such a way that the concepts could easily be absorbed and digested. I am so glad that I committed to these 8 weeks, delving into the stars and their relationship to me and to my world.
I highly recommend this to any layman or student of astrology, interested in the wisdom of the stars. You will not regret the time (or money) investment! You will come out of it knowing yourself more intimately, and thus be able to relate to the world and others around you in a much more conscious way. Thank you Alanna!"
– Danél L.
Frequently Asked Questions
Will I be able to make money as a professional astrologer!
Yes! In fact, with only 10 paying clients**, you earn back what you invest in this course. This course pays for itself! The last module is a professional development module that helps you develop a thriving astrology business. **If you charge the recommended $100 per natal chart reading.
How much time does it take?
It really is up to you! If you plan to keep up with the group for the 8 week program, then it's a good idea to commit 5-7 hours per week to the course. There is plenty of information in this course, so you are certainly able to spend more time with the material, and also gaining support via the Facebook group. Remember, once you purchase the course, you have access to the course materials forever. Don't worry if you fall a little behind!
When will this course be available again?
This course is only made available to a select group of people at certain times of the year.
Do I need anything special to access this course?
Nope! This course is on an extraordinarily user-friendly platform that you gain direct access to upon registration. You'll have a unique log-in that allows you access to the course at any time, and from any internet-ready device. The videos do stream, so a good internet connection is recommended.
Are you dripping content?
Indeed! I'm excited about this method of delivery because it allows us to go through the course together. On the first day of the course, you get access to Module #1, and then over the course of eight weeks, you'll receive the next modules. Once the next modules are unlocked, you have access to all the previous modules, too. No worries if you fall behind, or need to go at your own pace, this system allows you to do that, too.
When does the course start and finish?
This is a completely self-paced online course - you decide when you start and when you finish. The course has 8 modules that are "dripped" out to you weekly. However, if you fall behind, nothing to worry about. You have the option to catch up on your own time, replay all the material (including bonus webinars) and engage with the community at your own pace.
How long do I have to buy?
This course is only available at certain times per year, and when it is offered, the limited time is specified on emails and marketing materials. If you are interested in taking this course, make sure you take advantage of an opportunity to register when it becomes available...because the next opportunity won't come around for a while!
Does this course teach me how to read natal charts for others?
Yes, you absolutely will be able to look at anyone's chart and offer them a professional astrology reading based off of what you learn in this course. The information I provide gives you insight into how to read natal charts, as well as relationship charts, and predictive charts. Most people start with their own, and I recommend you do this, too. There is nothing like using yourself as your own "test subject" with the material to see how this works and how true it is. It gives you confidence to then look at other people's charts and see what is going on with them.  We will discuss good ways to share your insights with others, and how to elevate your relationships through knowing what someone else's blueprint looks like. This course is a perfect stepping stone to going from understanding your own chart to becoming a professional astrologer and enlightening others by sharing the workings of their chart with them!
Who is this course right for?
This course is right for anyone who has had a curiosity to explore astrology and/or become an astrologer! If you've dabbled, read daily horoscopes (we'll talk about how inaccurate those are!), have purchased a few books, and still feel like you're swimming in unfamiliar waters, this course is absolutely for you. Even if you've only just started asking people, "What's your sign?" this course gives you a step-by-step initiation into the world of astrology. Alternatively, if you're an old hat at astrology, this course benefits you by giving you another perspective on the model. My background includes mythology, alchemy, depth psychology and yoga. I integrate all these into my understanding of astrology to develop a complete, integrative approach that empowers people to say "Yes!" to all that the stars have in store for them.
Does this course certify me to be an astrologer?
Yes! Successful completion of this course requires that you do 100% of the coursework, submit all workbooks and pass a final exam: a 1/2 hour astrology reading for the instructor. Upon completing the course, you receive a certificate. Students who finish this course have gone on to work as successful astrologers!
Are there payment plans?
Yes! I know how hard it is to shell out a chunk of dough, and I want to make this possible for you. You have the option to pay in full for a slightly reduced price, or make a payment in two monthly instalments. Both of these options are available to you upon checkout.
How long do I have access to the course?
How does lifetime access sound? After enrolling, you have unlimited access to this course for as long as you like - across any and all devices you own.
How do I know this is a good investment for me?
If you fit into one of the following categories, then this course is definitely for you! • You've read astrology books only to feel overwhelmed by the information • You dabble in pulling up horoscopes for people, not knowing exactly what to do with them • You ask your date what sign they are, but are confused about what signs match with each other • You obsessively read full and new moon blogs and wonder how the astrologers know what a full moon in Pisces means • You'd like to have a fuller understanding of astrology to live in alignment with your astrological blueprint • You're interested in becoming an astrologer to create a thriving career that aligns with your soul's purpose!
Have graduates of this course gone on to become professional astrologers?
Yes! Graduates of the Alchemical Astrology program have gone on to develop thriving careers as professional astrologers. Some have used this as a supplementary income for their main line of work (yoga instructor, movement professional, massage therapist, life coach), and others have developed this into their thriving source of income!
Or choose the 4 Month Payment Plan $297/per month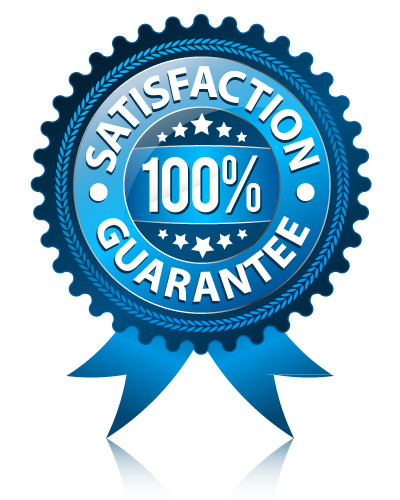 Your happiness is important to me!

If you go through the first two modules, and for some reason, this course isn't a game-changer, I provide a 100% money back guarantee for 30 days.